We work hard to ensure that your visits to our offices are enjoyable and positive. We understand that finances can be stressful, and we are committed to helping you find the payment solution that best meets your individual needs. Dr. Gourley offers a wide range of services and accept a wide range of financial options, including:
• CareCredit
• Compassionate Finance
• Cash
• Checks
• Credit cards (VISA, MasterCard, American Express, and Discover)
• In-House Financing
We accept most dental insurance plans at Apple Family Dental, including the following:
• Aetna
• Cigna
• Delta Dental
• DenteMax
• MetLife
• Regence
• Many more!
However, we do not accept ProviderOne/DSHS at Apple Family Dental. 
At Apple Family Dental, we also offer an in-house financing option in which half of the payment is due at time of treatment, and the remainder can be financed over 90 days in three equal payments, with the payments being charged automatically on your credit card every month.
If you would like more information about dental insurance and our financial options, please do not hesitate to contact our office today. We are happy to provide the information you need.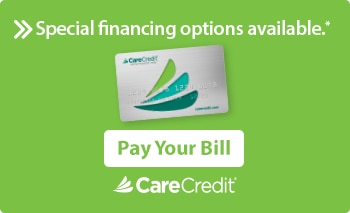 We are excited and proud to introduce Compassionate Finance as our newest payment option for patients. In order to better serve our patients, we now offer Compassionate Finance to provide payment options that will make our care available and affordable to more patients than ever before. Compassionate Finance approves many patients, even those with less than perfect credit, as long as they have an active, good standing checking/savings account. Their flexible payment terms fit any budget.
The two requirements for this option are an active checking or savings account and a down payment. Down payment requirements are dependent upon specific treatment amounts. Insurance can also be used toward this amount, if applicable.
The application process is simple, easy and quick! You can apply on our website or apply at CompassionateFinance.com . If you go to the Compassionate Finance website you will need to follow these 3 steps. Step 1: Find a Doctor, Step 2: Search our office, Step 3: Apply for a payment plan.
Don't put off the treatment you want and need. Apply today and get the care you deserve!